Regional News Roundup - 1/30/2014
Senate sponsor for Insure Tennessee; more!
TSD Newsroom | 1/30/2015, 11:38 a.m.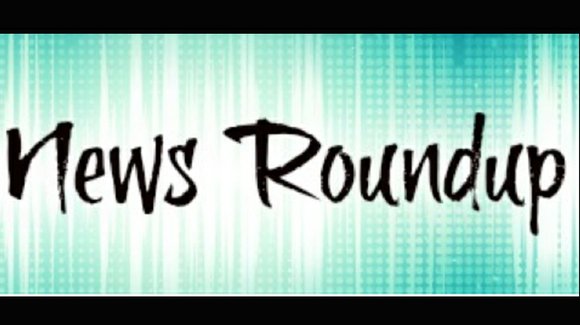 Haslam wraps up Insure Tennessee tour, names Senate sponsor
by Erik Schelzig
Associated Press
MURFREESBORO – Gov. Bill Haslam has finally found a Senate sponsor for his Insure Tennessee proposal just days before the start of a special legislative session to take up the matter.
Haslam said Thursday that Republican Sen. Doug Overbey of Maryville agreed to carry the measure after Senate Republican leader Mark Norris of Collierville declined his usual role of handling the governor's legislation.
The state Legislature goes into special session Monday to take up the proposal that has been met with some skepticism among Republicans because it would draw down $1.4 billion per year in federal money available under President Barack Obama's health care law.
Under new estimates released Wednesday, about 280,000 low-income Tennesseans would be expected to enroll in the first year at an annual cost of about $4,700 each.
Haslam on Thursday wrapped up a statewide tour to promote his proposal. He began his day in Johnson City, followed by stops in Sparta and Murfreesboro. The governor earlier visited hospitals in Chattanooga, Knoxville, Clarksville, Memphis and Jackson to discuss his proposal.
The governor said he met with more than 100 lawmakers over the course of the tour.
Haslam is expected to deliver an address to lawmakers on Monday. House Republican Caucus Chairman Glen Casada of Franklin said he expects joint House committee hearings on the matter for as long as two days. If lawmakers appear likely to approve the measure, Casada said it could move through three full committees next Thursday before heading for a full floor vote.
Haslam, in his visit to Murfreesboro, sought to reassure lawmakers concerned that Congress could move to ban a hospital assessment fee that would be used to pay for the state share of the Medicaid costs. U.S. Sens. Bob Corker and Lamar Alexander, both R-Tenn., had agreed not to seek such a ban if the Insure Tennessee plan is approved, Haslam said.
And if the funding mechanism is disrupted by those or other means, the state would be able to cancel the Medicaid expansion, Haslam said.
Judge's ruling allows closure of developmental center
GREENEVILLE, Tenn. (AP) — A federal judge has accepted the state's proposal to close Tennessee's last large facility housing mentally disabled people by the end of next June.
Media report that Judge Kevin Sharpe issued his ruling on Thursday, about a week after hearing arguments in Nashville for and against the closure of the Greene Valley Developmental Center in Greenville, which has nearly 100 residents and about 600 workers.
State officials recommended closing the facility to end a long-running lawsuit over care of the mentally disabled. They plan to move the residents into more community-like settings as part of a larger movement to improve services and get people out of large institutions.
The judge ruled the state's proposal was "fair, reasonable and adequate" and denied a request by families with loved ones at the center to intervene.
UT Knoxville names Pride of the Southland Band director