'Pretty Like Me, 1' – It's an app
Detroit author releases "Pretty like Me" app series.
by Phreddy Wischusen NNPA News Service | 1/17/2015, 4:14 p.m.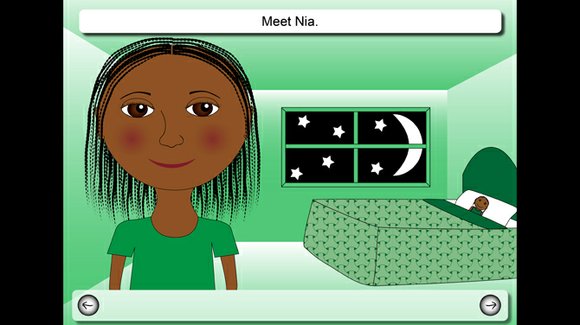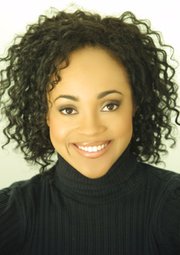 Anyone who spends time with young children knows they have a love and an affinity for our devices — smartphones, tablets and computers. Long before most children learn to read, they know how to identify the appropriate charger for each device how to open apps, and so on.
Detroit native Dara Harper, author, playwright, and mom, has added app developer under her belt. The innovative Harper has merged her skill as a story teller with the creation of a new application. "Pretty like Me 1," is the story of Nia, a young African American girl who learns to love her natural hair, and in turn herself. But "Pretty like Me," is not a traditional storybook, it's an app.
The app has three different modes: The most advanced children can read the story to themselves, parents can read the story to their children, and children can opt to have the app read aloud to them, similar to audiobooks. The story/text is accompanied by Harper's whimsical animations/illustrations and gives children opportunities to interact with it, transforming caterpillars into butterflies and making the stars twinkle.
"I'm a storyteller, so whether it's writing plays or writing books or developing storybook apps I like to tell stories," says Harper. "(Developing apps) … is away for me to tell stories in a different medium. And I find a lot of value in that."
For Harper, however, simply telling stories is not enough. She strives to use her stories to uplift and educate her audience in the long tradition of African griots, and for her craft to provide for her and her family financially.
Harper created Nia, whose name means purpose in Kiswahili, to inoculate children to the negative affects of growing up in world where there is so much pressure to look other than how they do naturally.
"I wanted to put the app highlighting natural hair, because I wanted her to celebrate her pride and what makes her beautiful, and sometimes even in the African American community there can be pressure on Black women (to) conform and wear (their) hair a certain way, that (they) should straighten it," she says.
Rising rates of male anorexia indicate to the author that this pressure is growing in all segments of our society.
"When you're watching television or you're online all day and tuned to certain images and they're flashing in front of your face constantly (and think to yourself) 'I don't look like that…' and yet those people don't even look like that," Harper observes. "…I've been around celebrities up close and personal, and I can tell you: Flawless skin doesn't exist like you think it does … There is such a thing as Photoshop … and I think that can send the wrong message to a lot of young men and women."
When appearance anxiety is eased, Harper believes, people are freed up to focus their energy on other things, and with added self-confidence comes an enhanced ability to manifest their ambitions. Harper is living proof.