It matters: Media representation of black lives
"Indirectly and sometimes quite directly, the media perpetuates racism, classism, ageism and disgust both within and outside of the black community."
2/27/2015, 12:30 p.m.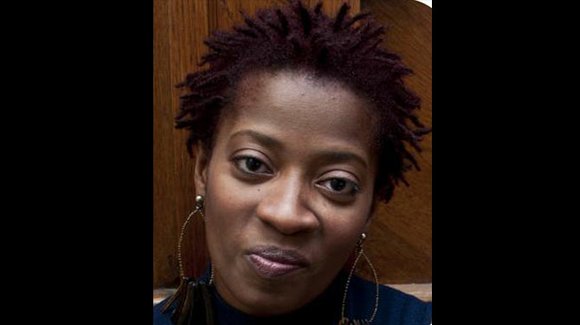 Lede-in:
Nameline:
by Cherisse A. Scott
Special to The New Tri-State Defender
Three and a half years ago I moved back to Memphis to begin a new chapter in my life. I was home, and I was here to work with my community to engage, educate and empower all of us, together.
I remember those days vividly. Excited to share my new venture with the community, I was eager to challenge the conventional narrative concerning low-income black women, our families and our investment in the communities we live in. I wanted to teach people about the Reproductive Justice framework, its origin in human rights, and why we need it in the broader conversation around women's health and human rights in the state of Tennessee.
A good friend and I wrote a press release, sent it out, and waited. We hoped the press would take interest in our work, given that we were in the belly of our civil rights legacy, the place where Dr. Martin Luther King Jr. triumphed and also where he lost his life for a cause bigger than himself. I wanted to honor and continue a legacy of building power among those most marginalized by a system which overlooks garbage men and the needs of their families, yet still expects its trash to be disposed of.
As we had hoped, one of our local media outlets took interest and scheduled an interview with me at our office. Hair? Check. Make-up? Check. The reporter arrived. She seemed to be in her late twenties. A nice white woman who seemed fairly interested in my comments and then asked me why I was doing this work.
I explained that like many women, especially African American and other women of color, for many years, I wasn't knowledgeable about my body and made my reproductive health choices based on impulse, and misinformation. Further, because I couldn't afford healthcare, some decisions caused me to tow the line of poverty for my son and myself. However, this work was my opportunity to help other women in similar situations have the access, education and information available to them so that their decisions would be more informed and their decisions of whether to have a child or not have a child could be made with dignity and with the necessary social supports in place first as to avoid the hard road I have traveled.
I remember her asking me specifically if I had started this work while enrolled in welfare and I explained that I had not, though I had used governmental assistance in the past, as a means of survival for myself and my son. Overall, the interview went pretty well and I was feeling confident, until the news ran later that evening.
The news report I saw that night was so far from the story I'd told the reporter. At the outset, the camera cut away to a black woman's feet, in house shoes, walking down the street pushing a stroller. The woman's hair was in a sleeping headscarf and it was the middle of a day while she pushed the baby to their destination. The reporter falsely asserted I was on food stamps when I founded my organization, SisterReach, which is over three years old now. My triumphant moment had been reduced to the stereotypical narrative of black women being lazy and having to pull ourselves up by the fictitious bootstraps it is assumed that we ALL have access to.