Wrong about Sherra Wright?
TSD exclusive: NBA star Lorenzen Wright's ex-wife.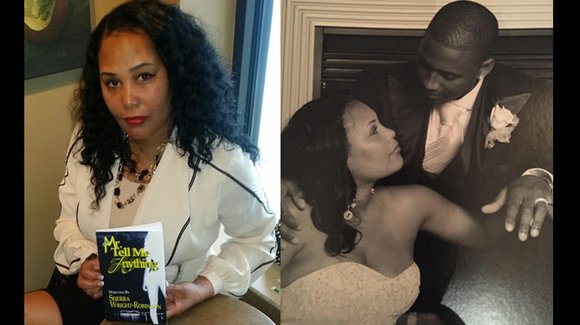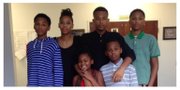 As we approach the fifth-year anniversary of the unsolved murder of Lorenzen Wright, one of Memphis' beloved basketball sons, we are reminded of the blueprint of how a heart breaks.
Wright courted us at Booker T. Washington High School by powerfully dunking on opponents with ease then letting out that Memphis roar signaling that "I'm a beast." We got engaged to him when he decided to play at Memphis State (now the University of Memphis); yeah, we blushed knowing that it would be a local wedding. After being selected seventh overall in the 1996 NBA Draft by the Los Angeles Clippers and later personally choosing to return home to play for the Memphis Grizzlies, our marriage with him was complete.
He was a household name around these parts and just as important to the social fabric of the city as the other nationally known beloved sons. With all of his basketball prowess and heart-felt community involvement, he'd often put his money where the people hurt and we concluded that "Happily Ever After" would be the last three words to this story, no matter when it ended.
We were wrong!
On July 28, 2010, Wright's decomposed body was found in an East Memphis field. He had been shot at least five times and an autopsy showed just how little was left of the once 6'11" 260-pound manchild. Since his death, many have turned pointed fingers at Sherra Wright-Robinson.
Lorenzen and Sherra dated for 19 years, were married for 12 years and divorced 5 month's before his murder. Local media, national media, social media and every barbershop and beauty shop and doughnut café visitor in the city knows that she was the last one to seem him alive. However, does that make her a part of his murder?

As the community Wright grew up in, we collectively continue through the five stages of grief from this heartbreak because we never imagined this level of pain. Still, before we make it to the stage of "Acceptance," we're going to need some questions answered.
If we are wrong about Sherra Wright, we need to talk to Sherra Wright.
Kelvin Cowans: You have been perceived as a gold digger. Are you a gold digger and were you out to trap a younger Lorenzen Wright for his fortune and fame?
Sherra Wright-Robinson: No, I'm not a gold digger and I wasn't out to trap Lorenzen for his fame. He had no money or fame when we met. I had blessings on my life as far back as a child. My parents were married and my father was a prominent businessman and my mother didn't work but took care of the home and the children. I idolized her and I followed that blueprint. My father was a hardworking man who left a legacy behind for his children. So there is nothing further from the truth than me being a gold digger.
I've always been blessed. I've always had what the world would call a lot, and that was one of the things that attracted Lorenzen to me. In my mother's passing (cancer) I'd been left a house, vehicle, money and an insurance policy. When we met I felt like Lorenzen was in search of something; something that could be grounding for him because he came from absolutely, positively nothing.