NEWS ROUNDUP - 2-14-15
Shelby County DA steps away from murder trial; Fugitive arrested in shooting of pregnant woman; more!
TSD Newsroom | 2/14/2015, 12:36 p.m.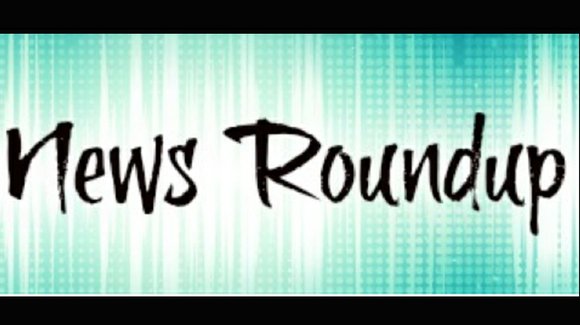 Shelby County DA office removes itself from murder retrial
(AP) – The Shelby County district attorney's office is seeking a temporary prosecutor to handle the case of a woman who received a new trial in the fatal stabbing of her mother.
Shelby County District Attorney Amy Weirich said Friday that she has decided to ask the Tennessee District Attorney Generals Conference to appoint a prosecutor to handle the case of Noura Jackson.
Jackson was found guilty of stabbing Jennifer Jackson more than 50 times on June 5, 2005, in their home when she was 18 years old. She was convicted of second-degree murder and sentenced to 20 years and nine months in prison.
In August, the Tennessee Supreme Court ordered a new trial for Noura Jackson, citing two constitutional errors made by the lead prosecutor, who was Weirich.
Man arrested in shooting of pregnant woman in Memphis
(AP) – Authorities say a suspect in the shooting of a pregnant woman in Memphis has been arrested by a fugitive task force.
U.S. Marshals Service spokesman Seth Bruce says Travis Tillman was arrested Friday by the Gulf Coast Regional Fugitive Task Force.
Tillman had been wanted in the Jan. 30 shooting of a pregnant woman. She has been treated and released from a hospital.
Tillman faces charges including attempted second-degree murder and reckless endangerment with a deadly weapon. Online court records did not show if he had a lawyer Friday.
The shooting comes nine days after the task force fatally shot a man wanted on a murder charge in the beating death of a 1-year-old child in Memphis. The Tennessee Bureau of Investigation is looking into the shooting.
Tenn. Supreme Court to hear challenge of electric chair law
NASHVILLE (AP) – The Tennessee Supreme Court has agreed to hear a legal challenge over a law allowing the state to electrocute death row prisoners if lethal injection drugs are unavailable.
The case is part of a legal challenge filed on behalf of 34 death row inmates over Tennessee's death penalty protocols. Their attorneys argue that the inmates aren't subject to the electric chair because they were sentenced before the law went into effect last year.
The new law was meant to help jumpstart the state's stalled execution process, but it opened the door to new legal challenges.
The hearing is scheduled for May 6 in Knoxville.
The high court also is considering an appeal of a ruling that the state isn't required to release the identities of people who carry out executions.
Holiday sales tax collections bolster Tennessee revenues
NASHVILLE (AP) – Tennessee's general fund tax collections in January were $214 million higher than projected in January on strong consumer spending over the holiday season and unexpected corporate tax payments.
The tax collections reflecting economic activity in December bring the state's total revenues to $323 million more than expected through the first half of the budget year.
Sales taxes grew 7.8 percent in January, the highest rate in 33 months.
Finance Commissioner Larry Martin says the reduction in the jobless rate and lower gas prices helped spur spending.