The call: Ramp up involvement in Internet issues
Open-Internet debate is major for African Americans says the president of a non-profit group concerned about "net neutrality."
by George E. Curry NNPA News Service | 2/6/2015, 12:28 p.m.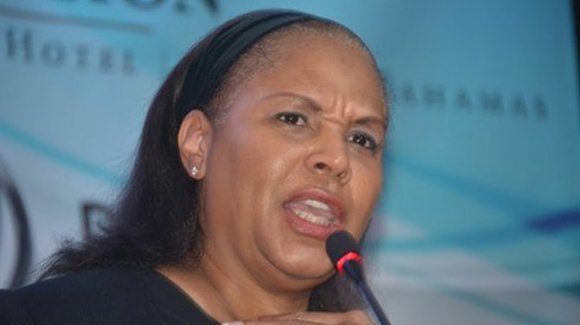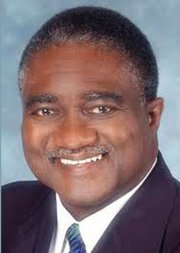 NASSAU, Bahamas – African Americans need to become more involved in what might appear to be arcane debates over "net neutrality" – having an open Internet – because the fast-evolving Internet will have a major impact on their lives, including how they consult with medical providers in the future, says Kim M. Keenan, president and CEO of the Multicultural Media & Telecom Council (MMTC).
"The next wave is going to be telemedicine," said Keenan, referring to what the American Telemedicine Association defines as the use of medical information exchanged from one site to another via electronic communications – including smart phones, email, and video – to improve a patient's clinical health status.
"The day is going to come when better care is going to come through telemedicine and if our grandparents don't have access to broadband – fast broadband – they are going to be left out."
Keenan, who recently assumed her new position after serving as general counsel and secretary of the NAACP, made her comments here in an address to publishers attending the mid-winter conference of the National Newspaper Publishers Association (NNPA).
The Multicultural Media & Telecom Council, which recently changed its name from the Minority Media & Telecom Council, is a non-profit organization dedicated to promoting and preserving equal opportunity and civil rights in the mass media, telecommunications and broadband industries, and closing the digital divide.
Keenan said African Americans should be concerned about the elderly, young students and everyone in between, all of whom are affected by a digital divide.
According to a study by John B. Horrigan, there is an economic divide that parallels the racial divide. It found that compared to more affluent students, 12.3 percent of all low-income students either lack access to the highest speed tier or were overrepresented in the bottom tier. It also found that "13.8 percent of all African-American students who, compared to whites, either lack access to the highest speed tier or are overrepresented in the lowest tier."
Keenan said that gap will likely expand under some programs, such has those launched by Google, that will target certain neighborhoods with service that will be 10 times faster than other offerings.
Although there is universal agreement that the Internet should be open to all, there is sharp disagreement on how that should be implemented.
MMTC favors placing consumer broadcast services under the jurisdiction of Section 706 of the Telecommunications Act of 1996, but others – including President Obama – believe it should be covered by Title II of the act, an older section that initially covered telephones and other utilities.
Obama said in his Nov. 10 statement, "The FCC is an independent agency, and ultimately this decision is theirs alone."
In its filing with the Federal Communications Commission (FCC), a coalition representing more than 40 major racial and ethnic civil rights organizations, including MMTC, Rainbow PUSH and Blacks in Government (BIG), said:
"Without broadband access, low income and middle-class Americans – and particularly people of color – cannot gain new skills, secure good jobs, obtain a quality education, participate in our civic dialogue, or obtain greater access to healthcare through tele-health technologies.