Yuletide commentary
Don't let the grind steal your Christmas.
Kelvin Cowans, Special to The New Tri-State Defender | 12/23/2015, 2:38 p.m.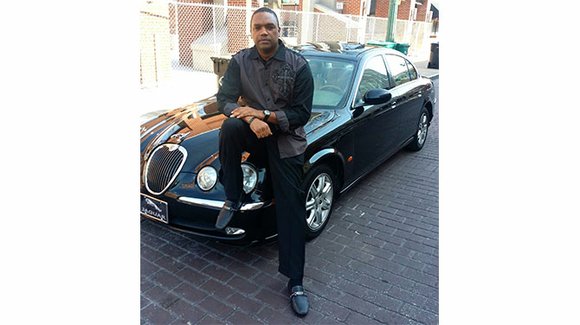 All year long we grind it out to live the lives we believe we should have. It's the American way. We know that nothing comes to a dreamer but some sleep, if you don't put in the work. We have gotten so accustomed to working until many of us do it while we are supposed to be off the clock.
Yeah, yeah I know, business owners are never off; the customer is always right. And I hear "Coach Shipp," my former basketball coach, yelling from the grave, "If you love something, act like it."
And boy, do we all act like it! Collectively, we grind so hard at our jobs, dreams and passions until we grind right over the top of holidays. We love to grind and the results from it. While each holiday has a specific purpose and is coveted for multiple reasons, I'd like to speak about my most favorite one, which is Christmas.
OK, I know many people are at odds with this holiday because of the story of Jesus to which the holiday is unalterably tied. Some even have attempted kidnapping "Merry" out of Christmas! Smh...
Just as amazing to me is how many people argue over the race of Jesus. What does it matter? Yall ain't gonna do what the Bible say no way.
My focus is on the beauty and the love of this season. Oh yes, Christmas is sexy! Picture the bright lights, warm songs and millions of purpose-driven lives during this time of year. The time of year when strangers at a mall look like family. The time of year when people set their hearts on making someone smile or cry with a gift. The time of year when we are most grateful that FedEx is a thing and not an idea still dancing in Fred Smith's head. The time of year when it's OK that, "Baby it's cold outside."
Most importantly, it's the time of year when we are supposed to slow down and smell the poinsettia, or better yet, the love.
I've seen people on Facebook sharing a post that references that we shouldn't be so happy for Christmas because other people may be sad; that we shouldn't be thankful that we have gifts because some people don't have any; that we should probably just sit in a corner, not eat that day and watch reruns of "Empire" or "The Voice."
Bah humbug! I believe that we are missing the point of this season. This season offers us the opportunity to rest pretty and not grind; to balance our intelligence with our weaknesses; to take what sustenance we have and share it with others.
Every eleven months we break history by shattering the notion that we have become a nation of unsociable people. If we left the decision to the minority of grinders, then I don't think we would ever have a holiday or a moment where we could take a healthy break from the stresses of life. Yes, the moments.
So I stand as one who believes we should embrace Christmas and everything it stands for just as we do anything else. Don't let the grind steal your Christmas. Let the grind be the grind and let Christmas be Christmas. Know that people are always going to find something wrong with everything, even this article.
Yeah, yeah, I know.
Merry Christmas everyone!
With love, ya boy Kelvin
(#HoustonTexas)
(Kelvin "Six~Four" Cowans can be reached at kelvincowans@hotmail.com.)