When black is white and vice versa
Stanford professor and author shines light on racial 'passing' at NCRM event.
Brittney Gathen, Special to The New Tri-State Defender | 12/23/2015, 2:36 p.m.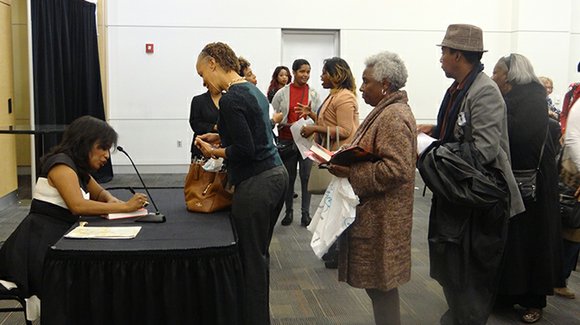 "Passing" – living as a part of one race despite being born into another – is often full of complexity and consequences, so much so that author and Stanford history professor Dr. Allyson Hobbs calls it a type of "exile."
Hobbs, author of "A Chosen Exile: AHistory of Racial Passing in American Life,"examined the topic of racial passing during "Book Talk" at the National Civil Rights Museum last week (Dec. 17). During the event, Hobbs discussed topics such as the negative side of passing and her perception of former Spokane, Washington NAACP president Rachel Dolezal, who, despite being born white, lived as (and still identifies as) a black woman.
Searching for 'ghosts'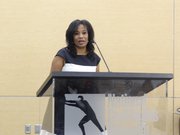 Hobbs was inspired to write about passing after learning of a cousin whose mother had insisted (in the 1940s) that she move from the South Side of Chicago to Los Angeles and pass as a white woman.
The cousin settled into her new life, married a white man and had children. Told by her mother that her father was dying and asked to come home, the cousin refused and never returned.
"After my aunt told me this story it stuck with me and wouldn't leave sme alone, so I spent the last 12 years wrestling with this phenomenon of passing," Hobbs said. "Passing is often thought of as a story of gain, but my cousin's story made me realize passing was a story of loss. I went to the archives looking for 'ghosts," (and) hoping to tell their stories."
Hobbs' search led her to find out about individuals such as Elsie Roxborough, who passed as white to pursue a modeling/entertainment career while living in Los Angeles and later n New York. Roxborough, who was friends with renowned author Langston Hughes, never realized her aspirations. After her father refused to give her financial help, she committed suicide.
Hobbs also learned about Harry S. Murphy, who passed as white while attending the University of Mississippi (1945-46). And although he got to run track and participate in activities as a result, Murphy, too, committed suicide.
Different eras brought about different motivations and different types of passing such as "9-5 passing" (working as a white person and secretly living as a black person), said Hobbs.
However, those who chose to permanently pass had to sever personal ties.
"Passing meant letting go of one's people," said Hobbs, noting that exploring the phenomenon of passing opens the door to having an in-depth conversation about racial identity.
Rachel Dolezal
In a June article in the "New York Times," Hobbs wrote that she was "disheartened that there was so little sympathy for Dolezal or understanding of her life circumstances." She referenced the article when asked her thoughts about Dolezal.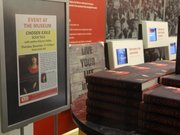 Although she understood that some say Dolezal deceived them, Hobbs said she felt sympathetic because Dolezal's life was complex, adding that there were still many things left to learn about her. And, she said, Dolezal did have to deal with the consequences or her actions, such as being fired from her job as an African studies professor.