WHAT'S HAPPENING MYRON!
TC Carson stars in 'Golden Fruit'
Myron Mays | 12/19/2015, 2:07 p.m.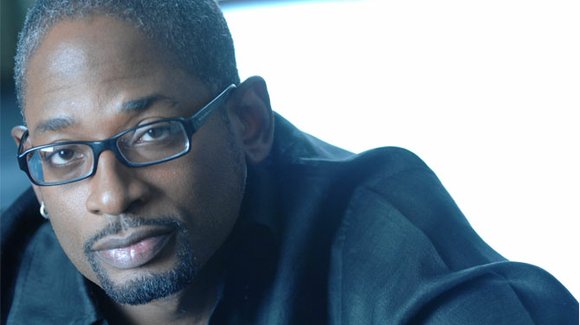 Actor and vocalist Terrance "TC" Carson knows quite a bit about theatre arts. Most known for his role as "Kyle Barker" on the hit Fox sitcom "Living Single," Carson has been doing theatre since he was a small child.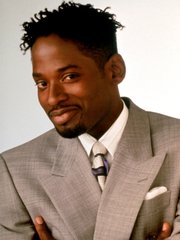 No stranger to Memphis, he now is here preparing for the production of "Golden Fruit," which is set to run at the University of Memphis December 19-20. The musical is based on the tale "The Pied Piper" written by Memphis-based producer and director Carlton Leake.
"This play was written to make our community more responsible for our children and making us aware that were not taking care of them," said Carson. And although it's a different production of "The Pied Piper" story, he says the message of the tale is still the same: "If we don't take care of our children, we will lose them."
In this urban African version of the story, Carson stars as the Pied Piper and "scats" rather than playing the flute. Having released two jazz albums, this gives him a chance to showcase his musical background.
"It's very rare that as an artist you get to work on a piece that was created specifically for you and what you do," he said.
Since "Living Single" ended its run in 1998, Carson has kept busy starring in such films as "Final Destination 2" and appearing in TV show such as "Half & Half" and "The Mentalist." He has kept even busier off-screen, providing voice work for such video games as "Mortal Kombat" and "Tron", as well as "Star Wars: The Clone Wars." He has also provided voice work for the "Star Wars: The Clone Wars" TV series.
The highly successful "Living Single" sitcom featured a cast of twenty-something African-American characters with "successful careers." It actually may have inspired the more mainstream sitcom "Friends," which conspicuously came just a year and a half later and was also produced by Warner Brothers.
Years later, the cast members still remain friends, staying in touch with each other regularly.
"The friendship that you saw was real. We still talk today," said Carson. "I talk to John (Henton) and Ericka (Alexander) all the time. I talk to Queen (Latifah) every once and a while as well. Ericka and Kim (Fields) are like my sisters."
If "Golden Fruit" does well in Memphis, there are plans for developing a bigger production and introducing it to other cities.
"Golden Fruit" runs from Saturday through Sunday (December 19-20 at the University of Memphis Michael D. Rose Theatre, 470 University Street. Saturday's show times are 3 p.m.-5 p.m. and 7:30 p.m.-9:30 p.m. Sunday show times are 3 p.m.-5 p.m. and 7 p.m.-9 p.m.
Tickets are $15 each. For more information or to purchase tickets, visit www.cdlentertainment.com.