MONEY MATTERS
Taking charge of your family's financial security.
Charles Sims Jr. | 12/18/2015, 1:10 p.m.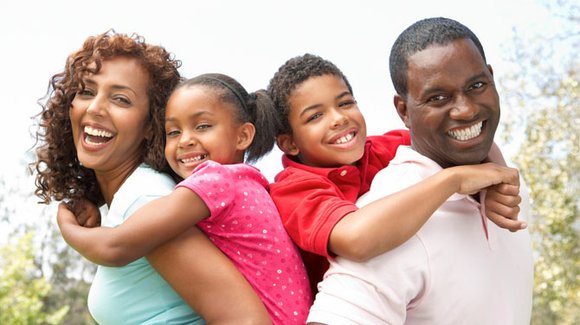 Financial security means something different for everyone. But one thing remains constant – with the right guidance, almost any family can achieve it.
Here are 10 concepts to consider when developing a tangible financial security plan for you and your family.
Protection first
Always plan for worst-case scenarios first – like what would happen if you lost your job or if you or your spouse got sick or injured. It can be important to have financial resources – emergency savings, life, health, and disability insurance – to fall back on.
You may want to put these building blocks of financial security in place before you begin to tackle savings issues like college and retirement.
Life insurance
If someone will suffer financially when you die, consider purchasing life insurance. I can help you estimate how much you may need.
Save money regularly
The more money you have saved, the more flexibility you'll have to deal with any financial setbacks or opportunities you may encounter in the future.
If you feel you don't have any extra money to save, you may need to cut something non-essential out of your budget.
Keep debt in check
Avoid debt whenever possible – it's expensive! Paying off high interest debts should be a top priority.
If you have multiple credit card debt you're trying to pay down, consider consolidating your cards into one payment with a low interest rate. Or seek the guidance of a credit counselor you can trust.
A simple investment strategy works best
It's important to earn a return on your investments that will outpace inflation.
Investing doesn't have to be complicated or difficult to understand. A simple plan can be easy to implement and maintain.
Always consider your tolerance for risk and your time horizon when investing.
Home ownership
can still pay
Despite the downturn in the real estate and mortgage markets, owning your home can still pay off. You can usually get a tax deduction for the mortgage interest you pay. And as you pay down your loan, the equity in your home will likely grow.
Always make sure you have enough home insurance coverage if disaster strikes.
Understand your
employee benefits
If your company provides life, health and disability benefits, know what they cover and how they work. Consider increasing your coverage if it's an option and you feel you need it.
And take advantage of your company's 401(k) plan – if your company matches any of your contributions, it's like getting free money!
Plan for your
children's education
College costs are rising at a rapid rate. So don't miss the opportunity to invest in a college savings plan. Many plans have tax advantages. Plus, grandparents and other relatives can even contribute to some plans.
Make the tax
laws work for you
Contributing to a 401(k) or a 529 college savings plan can help reduce your state and federal income taxes.
Learn more about these kinds of plans as well as other tax-advantaged opportunities, like Health Savings Accounts, health care and dependent care flexible spending accounts, and permanent life insurance.
Get help from
a professional
Take the complexity out of planning for your family's financial security by reviewing your current plan and all your options with a professional.
I'd be happy to sit down with you to take a look at your current situation and help make sure you're on track to reach your goals.
Making smart choices regarding your insurance coverage and investments may be the most important thing you can do to help protect your family's financial security.
(Charles Sims Jr., CMFC, LUTCF, is President/CEO of The Sims Financial Group. Contact him at 901-682-2410 or visit www.SimsFinancialGroup.com.)