Serena Williams named 'Sports Illustrated's 2015 Sportsperson of the Year
Serena Williams has been named 'Sports Illustrated's Sportsperson of the Year and is the first female athlete to be honored on her own in over 30 years.
Carrie Healey, theGrio | 12/14/2015, 1:45 p.m.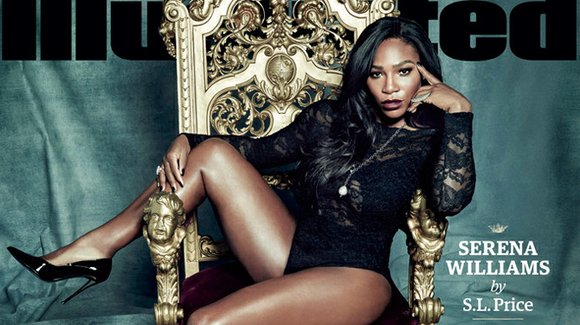 Tennis superstar Serena Williams was named Sport Illustrated's 2015 Sportsperson of the Year Monday morning, following an incredible year. Williams won 53 of her 56 matches this year, including three Grand Slam titles.
The 34-year-old has been ranked No. 1 every week for the past two years. Williams, despite multiple injuries and illness, still achieved her second "Serena Slam." A devastating upset loss at the U.S. Open in early September dashed hopes of the first calendar year Grand Slam. Williams is one Grand Slam away from tying Steffi Graf's singles title record at 22.
SI noted it wasn't only Williams' athletic prowess to earn her their top honor. It was her dominance on the court combined with how she uses her far-reaching voice to be a proponent of racial justice, education and gender equality.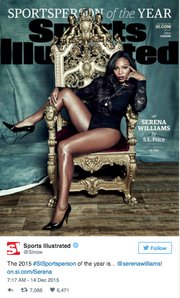 In 2015 Williams returned to Indian Wells for the first time since 2001. The last time she played there, Williams and her family reported facing racial slurs and boos from fans in attendance.
"Everyone always asked, 'What was your greatest moment in tennis?' and I always said it hasn't happened," Serena told SI. "But I think it has happened now, and that was going back to Indian Wells and playing. It released a lot of feelings that I didn't even know I had. I was really surprised at how emotional I got—and how relieved I felt after everything was said and done."
Williams is the first female individual to earn the honor since Mary Decker in 1983. SI even renamed the award to Sportsperson of the Year from the original Sportsman of the Year.
"This year was spectacular," Williams said in a statement. "For Sports Illustrated to recognize my hard work, dedication and sheer determination with this award gives me hope to continue on and do better."