ON OUR WAY TO WEALTHY
Connecting youth to career opportunities.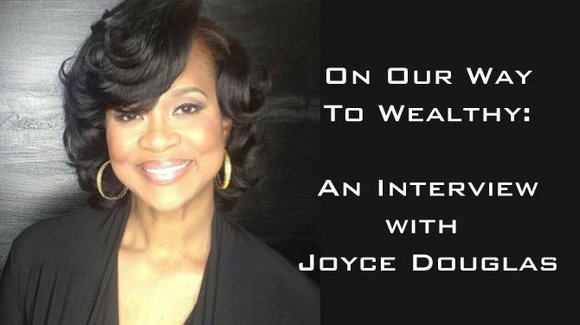 "In a lot of areas of my life, particularly in my teenage years, I began to think about the world, and to think about the universe as being part of my conscious everyday life."
– Julius Erving
Striving for wealth requires the presence of a few personality traits, which includes self-motivation and discipline. How and where does an individual begin to develop these skills? Starting young helps tremendously.

The City of Memphis has a program called MPLOY Youth Summer Experience Program designed to help teens and young adults build their resumes through career training, entry-level positions and internships. This program is administered by the Office of Youth Services with James Nelson, special assistant to the mayor serving as the director.
This past summer MPLOY Business Partners included organizations such as the Boys & Girls Club of Memphis, Baptist Memorial Health Care, Electrolux, First Tennessee Bank, Memphis & Shelby County Airport Authority, Nike, Inc., American Steamboat Company, University of Memphis, National Civil Rights Museum and the Memphis Brooks Museum of Art, just to name a few.
MPLOY is currently recruiting businesses to partner with during the summer of 2016. As a partner of MPLOY, firms will commit to hiring a minimum of 10 young people in entry-level positions for six weeks. To assist in further helping the community navigate through the process, Joyce Douglas, program manager with the Office of Youth Services-MPLOY Youth Summer Experience Program, explains the procedures.
Carlee McCullough: Tell us about the MPLOY Youth Summer Experience for those that may not be aware of this program.
Joyce Douglas: The MPLOY Youth Summer Experience is a City of Memphis funded initiative administered by the Office of Youth Services that provides Memphis youth ages 14 – 21 with meaningful and rewarding summer experiences. The MPLOY Summer Youth Experience provides teens and young adults with various career paths according to their strength and interests, including soft skills training, entry-level positions and internships. Some of the top employers in the Memphis area make this possible by partnering with us and providing structured job opportunities during a time when youth are in the greatest need of positive engagement activities.
C.M.: How can businesses get involved as Business Partners?
J.D.: The first step for interested businesses to become involved includes visiting the Office of Youth Services website at www.cityofmemphisyouth.org to complete the online application. When the application is received by the MPLOY Team, we will contact the potential business partner to schedule an onsite visit for an interview.
After the potential business partner completes all the necessary steps of the process we will notify the organization of the final decision. If the organization is selected, the next step is completing the worksite agreement and attending the orientation for MPLOY Business Partners.
C.M.: What type of businesses would be ideal partners?
J.D.: I'm sure many of your readers can remember when they had their first summer job and how it made a difference in their lives. We need businesses that are ready, willing and able to make a difference in a young person's life. We have youth in our community with various career interests and we need businesses that are prepared to offer them the opportunity to build their resume of experiences – so when they go out into the world they have the skills to compete. Therefore, it is extremely important that we have various types of industries involved with our program. We need industries such as banking, healthcare, non-profits, retail, educational institutions, information services, travel, legal, manufacturing, engineering and the arts to participate.