CGI Entertainment presents:
Curtis Given's All Black Affair.
Nina Allen-Johnson, Special to The New Tri-State Defender | 12/4/2015, 1:53 p.m.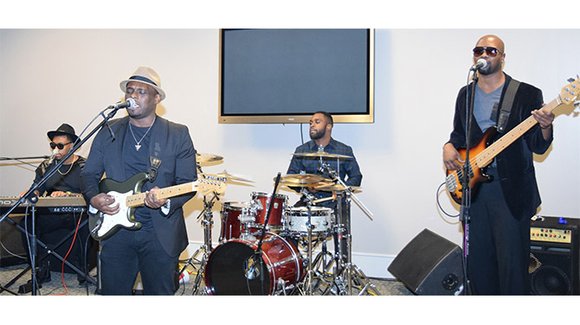 During Thanksgiving weekend, one of the hottest tickets in town was The Esplanade on Cordova Station, where Curtis Givens hosted his annual All Black Affair last Friday (Nov. 27).
Guests were wall to wall as the venue was transformed into one large dance party with DJ Houston and K-97's Devin Steel on the 1's and 2's. In town for a weekend comedy performance, Bill Bellamy was also in the place.
Party-goers feasted on a number of assorted hors d'oeuvres and the bars were staffed by some of the bartenders from Givens' lounge, LoVe.
"I think this is a lovely event that brings out the best dressed people in Memphis. Good music, good people and safe fun. It was really nice," said Kandyce Johnson.
Billed as the event for the mature adult audience, the evening also consisted of a second room where The Carlos Strong Band provided the entertainment.
"I'm not much of a dancer. I just like to sit and enjoy good music, so this room is more my speed," said Jan Williams.
Whether you wanted to dance the night away, listen to good music, eat, drink or watch people, there was entertainment for all.
Known for his annual All White (held earlier this year) and All Black events, Givens opened LoVe Lounge in January. Each week some of the area's best musical entertainment can be found on the stage. Located at 7144 Winchester, LoVe opens daily at 4 p.m.
(For more information, visit www.inlovememphis.com or just stop by to eat-drink-socialize.)