GRITGRINDGRIZZ: What to do with all these wing players?
Uhhh . . . play them?
Lee Eric Smith, lesmith@tsdmemphis.com | 12/2/2015, 12:45 p.m.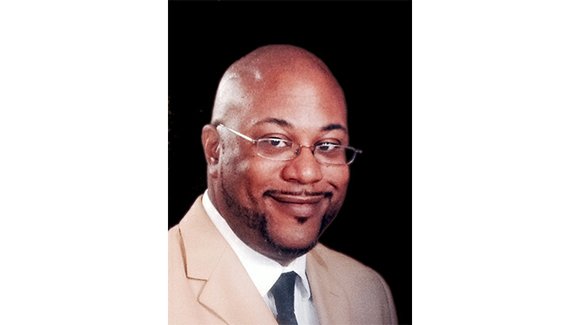 During the preseason media day, I remember talking with a few of my colleagues in the press area. Yet again, The Memphis Grizzlies had spent part of their offseason looking to fill holes in the roster — preferably with wing players who could knock down open shots, particularly from the arc.
The objective was — stop me if you've heard this before — to surround Zach Randolph and Marc Gasol with shooters so that two of the most skilled big men in the game could have space to work. If Grizzlies' wing players are a threat to score from the three-point line, then defenses can't double down on the Grizzlies' "Bruise Brothers."
This season, the Grizzlies entered the season with plenty of shooting guards and small forwards: Tony Allen, Courtney Lee, Jeff Green, Vince Carter, Jordan Adams and Matt Barnes. That doesn't include James Ennis, a small forward, who came to Memphis along with Mario Chalmers in the Miami Heat trade that sent point guard Beno Udrih and power forward Jarnell Stokes to South Beach.
It also doesn't factor in that sometimes Head Coach Dave Joerger likes to play Mike Conley with another point guard (goodbye Udrih, hello Chalmers). Nor does it include JaMychal Green, who Joerger has recently said is a small forward playing power forward and center, in some lineups.
So let's be clear: Without JaMychal or those two point-guard lineups, the Grizzlies have SEVEN players who play either shooting guard or small forward, all between 6'4" and 6'9". So the obvious question we were debating on media day was: "How is Joerger going to find minutes for these players around Mike, Marc and Zach?"
For years, Memphis has been enjoying the low-scoring, low-post, hardworking, relentless defensive style of the local NBA franchise, the Memphis Grizzlies. It is so engrained that only recently did I realize that maybe we media types were debating the wrong question.
The question should be: "What do you do with all these wing players?"
And the answer is: "Play them!"
We saw some of this while Randolph was sidelined with a sore knee. JaMychal Green and Barnes filled in as starters in that five game stretch, and the Grizzlies looked like a totally different team — flying up and down the floor, taking (and making) three pointers at a (mostly) respectable rate, racking up 110 point games. And most importantly, they were winning.
Z-Bo returned to the starting lineup on Sunday against the Philadelphia 76ers, and while I love the guy and his game, we immediately saw the team return to its slower paced style of play. Consequently, the Grizz struggled with a winless Sixers team that arguably they should have blown out. In fairness to Zach, however, he put the team on his back in the fourth quarter, scoring 8 of his 17 points to help secure the win. So by no means am I saying that Zach Randolph is useless.
But in a league that is increasingly getting faster and smaller, when you've got SEVEN capable NBA veteran players (or six — Adams is still hurt), maybe you just throw them out there and let them play. With both JaMychal Green and Matt Barnes able to play as the ever-popular "stretch four," perhaps sometimes it would be wise to bring Z-Bo and his production off the bench.