Tennessee State University mourns death of former President James A. Hefner
"We have lost a visionary and one of the best leaders to serve this great institution." –TSU President Glenda Glover
Tennessee State University Newsroom | 8/28/2015, 2:02 p.m.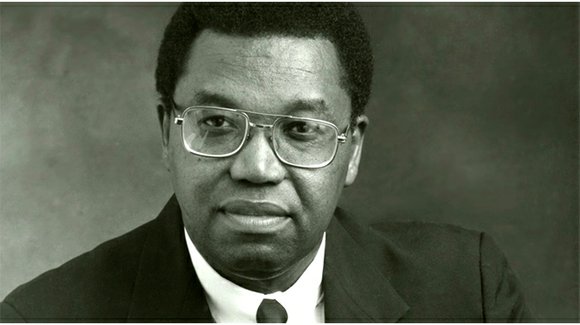 NASHVILLE –The Tennessee State University family is saddened to announce the death of Dr. James A. Hefner, the sixth president of the University. He died early Thursday morning surrounded by family in his Brentwood home following a long illness. Dr. Hefner was 76. Hefner served TSU as president from 1991-2005.
In a statement on the passing of Dr. Hefner, Tennessee State University President Glenda Glover said:
"The Tennessee State University family sends its deepest condolences to the Hefner family. Dr. Hefner devoted his entire adult life to serving others and expanding educational opportunities to all. As educators, we have lost a visionary and one of the best leaders to ever serve this great institution. He loved inspiring students and challenging them."
The university's progress during Dr. Hefner's tenure was unprecedented. While President of Tennessee State University, Dr. Hefner transformed TSU into a top-tier research university. He was deeply committed to TSU's land-grant mission. He pursued programs and efforts that aligned the resources of the university with the needs of students. His legacy will serve the university, the nation and the world.
Under his leadership, Tennessee State University saw marked physical, infrastructural and academic improvement, including the implementation of a $112 million capital improvement plan. The improvement was part of the Geier agreement that attempted to end race-based disparity in higher education funding in Tennessee. Several new buildings were constructed, including the Floyd-Payne Student Campus Center, the Ned McWherter Administration Building and the Performing Arts Center.
He was viewed as the students' president and enrollment reached an all-time high of 9,100 students, an achievement that has only been recently achieved during the 2014-2015 academic school year. The TSU endowment also experienced remarkable growth from $500,000 to more than $25 million (through fund-raising and settling a Federal Consent Decree). He positioned Tennessee State University as a premier institution of higher learning. TSU was listed in U.S. News & Worlds Report's "Guide to America's Best Colleges" for 11 consecutive years (1994-2005).
Dr. Hefner occupied the Thomas and Patricia Frisk Chair of excellence in entrepreneurship, a $2.3 million endowed chair at Tennessee State University. He also established two other endowed chairs of excellence at Tennessee State. An advocate and proponent of African American intellectual achievement throughout his career, Dr. Hefner established two of the nation's top honor societies, Phi Eta Sigma and Phi Kappa Phi, at Tennessee State University and Clark Atlanta University.
After retiring as president of Tennessee State University in 2005, Dr. Hefner was a non-resident fellow at Harvard University in the W.E.B. DuBois Institute for African and African American Research; Visiting Distinguished Professor of Economics and Presidential Leadership at Texas Southern University; and most recently as Provost and Vice President for Academic Affairs at Clark Atlanta University, where he worked diligently as he fought cancer up until the very end.
When recently asked how he wanted to be remembers, Dr. Hefner said: "As an educator who cared about black higher education and the welfare of students."
He earned his undergraduate degree from North Carolina A&T University, his master's degree in economics from Atlanta University, and his doctorate in economics from the University of Colorado at Boulder.