You are now about to witness the strength of street knowledge
WHAT'S HAPPENING MYRON? Checking out NWA at the movies this weekend.
Myron Mays | 8/12/2015, 12:34 p.m.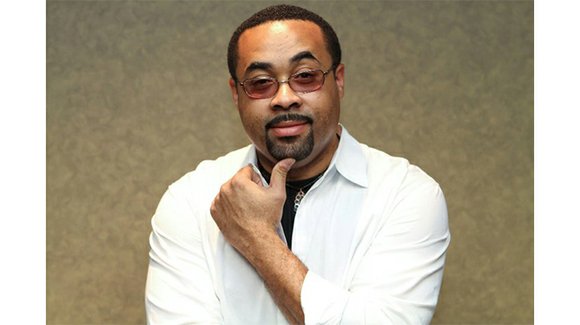 I predict that this weekend moviegoers of varying ages over 18 are gonna be out watching the same thing. No, it's not a Disney/Pixar animated film or anything like that.
Of course I'm referring to "Straight Outta Compton," the much-anticipated film that has been in development for quite a number of years. After legal issues, negotiating, script development and rewrites, it's finally here.
The film chronicles the rise and fall of pioneering rap group NWA. It will also showcase the music that many of us have to know, love and drove our parents crazy with nearly 30 years ago. Yes, nearly 30 years ago…amazing huh?
I remember the first time I heard a NWA song. I was a Motown baby. It was all Gladys Knight, Marvin Gaye, The Temptations, etc. Don't get me wrong, I had quite a bit of hip hop in my life such as Slick Rick, Doug E. Fresh, MC Lyte and LL Cool J. However, they were quite different – "nice and non-threatening."
When I heard "F tha Police" I nearly had a teenage heart attack. I was shocked and traumatized. Never had I heard anything like that before in my life. This wasn't Motown. Soon, however, got over the shock and just like millions of others around the world, I became a NWA fan.
And if you're a real fan just like me, you want to know the stories behind the music, the break up and the whole nine yards. Well, according to director F. Gary Gray, all of the questions I ever wanted to know about the group and everything they experienced will be answered in this film. Gray recently told radio station Power 99 that it was important that moviegoers first and foremost understand "why"; why a 16 year old would write those lyrics and why they would record music like that.
"This movie is universal. If you love good storytelling, this is the movie to watch," says Gray. "You will experience the full range of emotions. You will laugh. You will cry. You will dance. You will also respect what these guys did for hip hop and American culture. You will have a fun ride."
I have to admit, I'm excited about that ride myself. I think it's gonna be a really good film. I mean, the "NWA" tree branches off into some of the most intriguing stories our generation has ever heard. Think about it. Suge Knight, Tupac, Eminem, Snoop Dogg, Death Row Records and the list goes on. From what I have heard, they will touch on all of these stories in the film. So get ready to go down memory lane.
There has even been talk of theatre chains having extra security at locations where the film is being shown. I think this actually would've made more sense if the film was opening back when the group was on the charts in the late 80's and early 90's. Maybe they're afraid that the music might spark up some memories among some of the old fans. Most of those NWA fans should pretty much be in their 40s or even their 50s now. You would think everyone has grown up by now, but I guess you never know, right?
Meanwhile, the surviving members of NWA – Ice Cube, MC Ren, DJ Yella and Dr. Dre – have been talking about getting back together and going on tour. Can you imagine that? Wow!
Dr. Dre was even inspired to record a new album – something many of us thought we'd seen the last of. We waited on the "Detox" album for so long that we finally gave up on it. However, with the surge in old school hip-hop radio stations across the nation, perhaps this might spark up a new era for our old school artists. Guess we will see.