Dr. Rosalind Martin: 'Excellence without excuses'
As a principal, she was known to those close to her as "an unsung hero."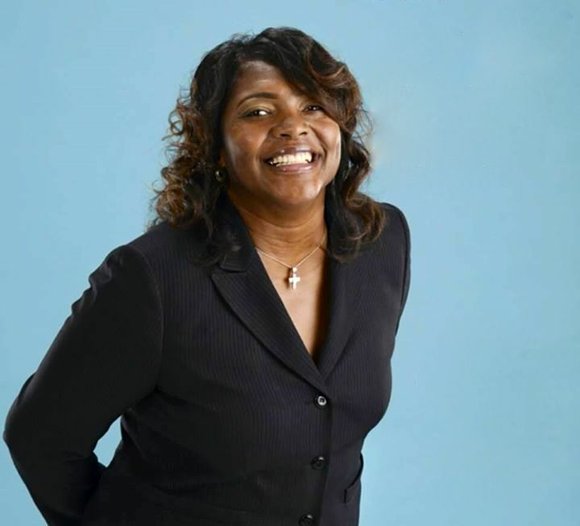 Imagine being a no-nonsense, dedicated principal faced with the challenge of transforming a failing school. To some, this may be no more than the premise of the 1989 film "Lean on Me," in which actor Morgan Freeman portrayed New Jersey Principal Joe Clark.
In Memphis, however, this was the story of Dr. Rosalind Martin, the principal of Georgian Hills Junior High School starting in 2004 and then Riverview K-8 starting in 2013. According to those who knew her, Martin was passionate about encouraging excellence in those around her, even while dealing with breast cancer.
Martin died of breast cancer on February 21, leaving a lasting impact.
Fresh start for Georgian Hills
When Martin first became the principal of Georgian Hills, the school was on the state takeover list and suffered from other issues, such as gang infestation.
Martin made a fresh start, replacing all of the teachers within the first two weeks. She and staff members also went door to door in the community and introduced themselves.
Ernelle Sills, Martin's godmother, who was also a foreign language teacher and eventually an educational facilitator at Georgian Hills, was part of the new beginning.
"When we first got to Georgian Hills it was gang infested; they (gang members) would walk in the building, walk down the halls, walk in the classroom looking for their people. It was very unsafe," Sills said. "The children were not used to having class; they were used to watching movies, dancing, and just having a good time. There was no structure at all."
In addition to these challenges, Sills said, there were irate parents that didn't welcome the new leadership because they still wanted to rule the school.
Martin was determined and the staff had her back.
"The whole paradigm of that school changed," Sills said. "It took some work…but she walked those halls, made sure everybody was safe, and had codes, (so that) if something did go wrong we would know to lock up."
Under Martin's leadership, the school became a Reward School – a public school that is in the top five percent statewide in academic performance or progress, or both – within three years. Changes included starting a French class and establishing an Algebra Readiness program, during which each teacher spent 20 minutes on Algebra at the beginning of each class. TCAP math scores increased by 18 percent.
Sills retired from teaching at Georgian Hills, but she followed Dr. Martin to Riverview K-8, where she now works as a certified tutor and volunteer grant coordinator. She plans on leaving soon now that Martin has passed.
"It was because of her vision to provide our students with a quality education to ensure their positive contribution to our global society that I was inspired to keep on working with her even after my retirement," Sills said. "She was an unsung hero. The loss of Dr. Martin has left a void in the district that few, if any, can fill."
Assistant Principal Michael Henry, who worked with Martin at Georgian Hills from 2008-2013, and still works there, knew Martin as dedicated to excellence.