TV is very different now
Is it me or does it seem like broadcast television is really getting good?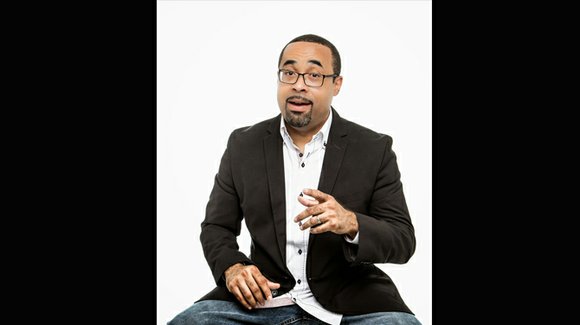 Is it me or does it seem like broadcast television is really getting good?
Once upon a time it seemed as if there were not many ethnic choices when it came to broadcast television. Shows such as "The Jeffersons," "Good Times" and "Sanford & Son" pretty much defined an entire era of TV.
Back in the 90's, we had the UPN Television Network. Remember when they lumped all of the black sitcoms on Monday night? Then for a long time, we were pretty hard pressed to find a decent offering of shows that catered to us. However, things are pretty different now. Not only is the quality of programming aimed at us getting better, we're now finding that that programming can be found on multiple nights and channels.
There was a period when I found myself not watching any television at all. There just wasn't anything I wanted to watch. That was until my wife turned me on to a little Thursday night show call "Scandal." As they say…that was all she wrote. LOL.
After that point, each and every Thursday night, you could find me parked in front of a television somewhere. And with the increasing number of breakout shows, I now find myself in front of a television at least three times a week. Not only is "Scandal" considered appointment television these days, "How to Get Away with Murder," which was created by "Scandal" and "Grey's Anatomy" creator Shonda Rhimes, now rounds out the Thursday night line on ABC.
For the first time in television history, a major TV network has created an entire night of programming around shows created by an African-American producer and a woman. The only other time anything similar to this happened was on the FOX network when each element in its Sunday night animated show line-up was a product of Family Guy creator Seth McFarland. So progress is really being made when it comes to quality and quantity.
Along with the "Shondaland" line-up on ABC's Thursday night, the Fox network has given everyone another night to tune in. Of course, I'm talking about Wednesday night and the hit show "Empire," which was created by Lee Daniels, who also directed such hit films as "Precious" and "Monsters Ball."
If "Scandal" was any indication that broadcast TV was still alive, "Empire" pretty much confirms it. Wrapping its first season, "Empire" turned out to be the biggest hit of the season, breaking records for the Fox network and for television in general. In addition to its record breaking TV numbers, the soundtrack to the show has broken records as well reaching number one on Billboard's Hot 100 Charts. This comes at time when movie soundtracks are pretty much nonexistent, let alone a soundtrack for a TV show.
Even cable channels are realizing that the landscape of TV is changing on both sides of the camera. They are now stepping up their games. Although channels such as BET and TV One were created for audiences such as ours, those audiences are not necessarily guaranteed anymore.
I remember when the best we were able to get from those channels were reruns of black television shows that were previously aired on one of the major networks. It actually took a while before they started to offer quality original programming that did not involve music videos. BET now offers original programming such as "The Game" and "Being Mary Jane" and TV One even has "Love that Girl" and "The Rickey Smiley Show" among others.
I cannot wait to see what the next television season has in store. Now that Shonda Rhimes and Lee Daniels have pretty much proved that there is a place in Hollywood for programming that prominently features African-American actors and it can also be profitable, I'm pretty sure that the other networks will follow suit. I expect not only an increase in the number of shows that feature African-American actors but also an increase in the number of storylines and themes that feature the experience as well.
(Got an event you'd like for me to cover or attend? Email at Myron@whatshappeningmyron.com.)