Marrow registration drive in memory of Crawley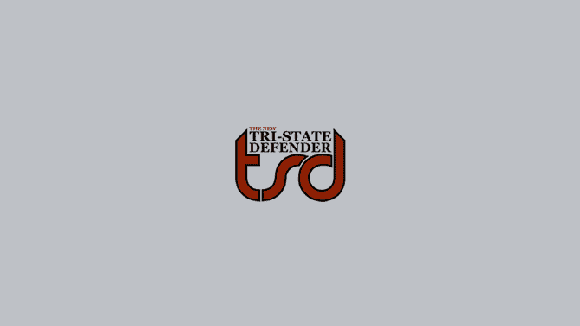 Even up until his death, Rex Crawley, PhD., made it his mission to try to save lives through his project to shed light on the need for African-American bone marrow donors and the need for African-Americans to get registered.
Crawley, the former assistant dean and a professor at Robert Morris University's School of Communications and Information Systems, and co-director of the Black Male Leadership Development Institute (BMDI), died Nov. 25 after a long battle with non-Hodgkin's lymphoma. He too was waiting for a match.
In an interview with the New Pittsburgh Courier a month before his death, Crawley spoke about his mission and the urgency to get African-Americans involved. "I'm sitting here by the phone hoping I get a call saying, 'we found a match for you.' Unfortunately, there are hundreds of thousands out there whose lives also depend on it," he said. "I'm hoping my story will enlighten the community because I am committed to increasing awareness of this issue. Even if we are unable to find a match for me, my concern is for the thousands of cancer patients that are living day-by-day and waiting for a match."
Although his prayers weren't answered, the brothers of the Kappa Alpha Psi Fraternity Inc., of which Crawley was a member, and others are uniting to keep Crawley's legacy going and continue his mission. On Feb. 12-15, the Kappas, along with other graduate and undergraduate Black Greek fraternities and sororities; Be The Match, the largest and most diverse national bone marrow registry, operated by the National Marrow Donor Program; UPMC; and Savoy, will partner for multiple bone marrow registry drives at several community locations and universities throughout the Greater Pittsburgh region.
UNDYING LOVE—The late Rex Crawley with his wife, Daria Crawley.
"It's not so much the Kappas, although I'm a Kappa and Rex is a Kappa, it has become far bigger than the Kappas. This is a whole community effort. To make this successful you need bodies and you need a large mass of people pushing to make this successful," said Howard Russell, a dear friend of Crawley's, and the president of the Kappa Scholarship Endowment Fund of Western Pa., managing partner of Opus
Acquisitions Group and managing director of Ferrum Capital Partners. "Rex and I probably spoke by phone, email or text every other day for a year and a half, two years, so I knew his passion was to save lives. During our last few conversations he was like, 'I might not get a match in time, but I want to make certain other lives are saved.' And that's all I'm trying to do. When he re-entered the ICU, I realized he was very sick and said, 'I'll take over this.' Rex's last text to me before he died was 'work it.' I've tried to make certain that I take his dream and make it a reality." And that's what he is doing.
Daria Crawley, PhD, Crawley's wife, said, "I'm overjoyed. This is something Rex knew about before he died and he was quite honored. At a time when he was at a physically weak moment, his brothers wrapped their arms around him and it still continues today. That's what Kappa men do." She said Crawley knew that he would not be able to find a match, but that he wanted those who were waiting or others in the future who may have a blood disease to have a chance.