Guarded Optimism…Boys in custody and the women who abuse them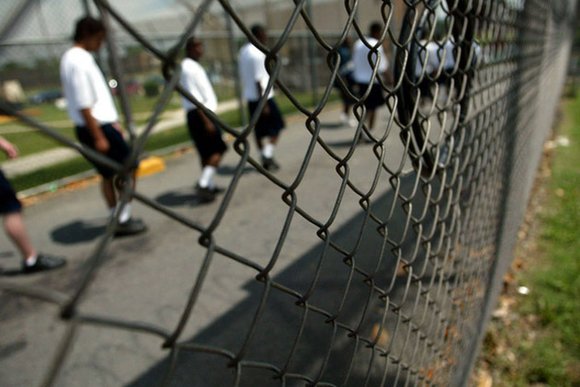 Last week, the Justice Department convened hearings under the Prison Rape Elimination Act to examine the prevalence of rape and sexual abuse in the nation's prisons and juvenile detention centers. As we've reported, the department has found alarming rates of abuse by staff on youngsters in custody. In a 2013 survey of more than 8,700 juveniles housed in 326 facilities across the country, 8 percent said they experienced sex abuse at the hands of the staff supervising them. Twenty percent of those who said they were victimized by staff said it happened on more than 10 occasions. But perhaps the most surprising finding: Nine out of 10 victims were males abused by female staffers.
The prison rape elimination legislation first passed in 2003, but it then took the Justice Department nearly 10 years to study the issue and release rules for prisons and juvenile detention centers to implement. Beginning late last year, auditors contracted by the federal government started inspecting these facilities to make sure that staff members are being trained on how to prevent sexual abuse and that there are effective means to monitor it.
American University law professor Brenda Smith has devoted much of her research to studying the problem, and she and her work helped shape the legislation that addresses it. We talked to her about the difficulty of getting the bill passed, the resistance from the corrections industry, and the psychological damage suffered by young boys who are abused by the women overseeing them. This is an edited transcript of our conversation.
People who have worked in this field know that sexual abuse in prisons has been a problem for decades. Why did it take so long to get Congress and the Justice Department to act?
I think gender has a lot to do with it. When legislation was first proposed by Rep. John Conyers in 1998, it was part of the Violence Against Women Act, and it had to get stripped out so the rest of the bill could pass.
But then, in 2001, Human Rights Watch released a report that really focused on inmate on inmate, male-on-male rape. And I think that because men could identify with sort of the vulnerability of being sexually victimized in custody, you got a lot of traction all of a sudden.
And I also think that there were some other groups that came together that were concerned about it. You had the human rights organizations; you had an organization called Stop Prisoner Rape, now Just Detention International, which was comprised of mainly male survivors. Then you had some conservative groups, like the Catholic Church, the Hudson Institute, basically what they were concerned about was the spread of homosexuality.
I also think that there was concern about — well, frankly, there's just no other way to say it because it's actually in the statute — the racial dynamics of sexual victimization in custody: That white men were going to be sexually victimized by black men. So the underpinnings of the legislation were not really that wholesome.