Roundup: News briefs 12-30-14
State Dem. Party chairman recovering from heart attack; 3 die in mobile home fire; flu deaths; more!
12/30/2014, midnight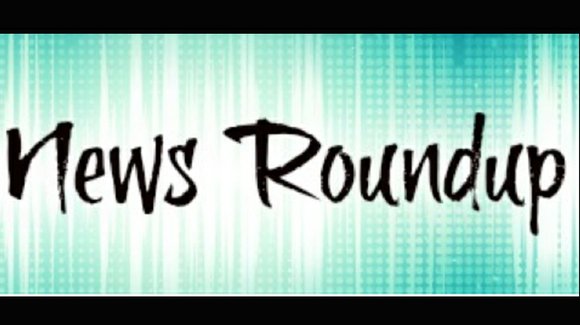 State Democratic Party chairman recovering from heart attack
NASHVILLE (AP) — Tennessee's Democratic Party chairman is recovering from a heart attack.
Roy Herron's wife, Nancy, said in an email on Sunday that her husband is recuperating from a heart attack he had earlier this month. She said he had gone to the hospital after experiencing chest pains and doctors discovered he had a blocked artery.
However, she said after having a medical procedure he is back home and doing well.
In September, Herron announced that he won't seek a second term as party chairman.
Herron, a Dresden attorney, retired from the Legislature after a 25-year career in the state House and Senate in 2012. He made an ill-fated bid for an open congressional seat in 2010, losing to Republican Stephen Fincher by 20 percentage points.
3 die in mobile home blaze
BON AQUA, Tenn. (AP) – Two adults and a young child are dead following a mobile home blaze in Middle Tennessee.
Hickman County Sheriff's Lt. Craig Butts said the blaze was reported early Tuesday at the home in Bon Aqua, which is about 40 miles southwest of Nashville.
He said crews arrived within minutes, but the residence was fully engulfed so firefighters weren't able to attempt entry and the structure was destroyed.
Butts said those killed in the blaze were 84-year-old Virginia Vickers; her son, 63-year-old George Vickers; and her granddaughter, 5-year-old Kareston Vickers.
The cause of the blaze is under investigation by the Tennessee Fire Marshal's office.
Audits claim contractor overbilled TVA for nuclear work
CHATTANOOGA (AP) — Recent audits claim one of the Tennessee Valley Authority's biggest nuclear contractors overbilled the federal utility by more than $2.4 million for work at TVA's unfinished plants.
TVA inspectors say Bechtel Power Corp. submitted bills to TVA for ineligible labor, travel and housing expenses as part of more than $580 million of non-craft work conducted by the contractor and its partners.
The Chattanooga Times Free Press (http://bit.ly/1HPFZPM ) reports Bechtel is helping TVA finish a second reactor at the Watts Bar Nuclear Plant. It performed engineering work at the unfinished Bellefonte Nuclear Plant.
TVA Inspector General Richard Moore says Bechtel overbilled TVA for $923,231 in labor hours and payroll additions, $938,928 in ineligible or unsupported relocation and travel bills and $204,336 in improper subcontractor costs at the Watts Bar nuclear plant.
The Hermitage to display gold presentation box
NASHVILLE (AP) – Andrew Jackson's home, The Hermitage, has acquired a gold presentation box given to the president for his bravery at the Battle of New Orleans.
According to a news release from The Hermitage, the box was presented to Jackson in 1819 by the mayor of New York City. Jackson died in 1845, and in his will he asked his son, Andrew Jackson Jr., to give the box to the most important person from New York in the next war.
Andrew Jackson Jr. bequeathed the box to Gen. Ward Burnett for his bravery in the Mexican War, and the box remained in the Burnett family until last year.
It will be on display at The Hermitage as part of a new exhibit to open Jan. 8, "Andrew Jackson: Born for a Storm."
BRIEFLY: (AP) – State officials say three children in Tennessee have died of complications from the flu in the last month. Two deaths occurred in Middle Tennessee and one was reported in East Tennessee. The latest deaths bring the total number of flu-related child deaths to six, which is higher than normal. Doctors recommend taking precautions such as washing hands and not touching eyes, hands and nose after interacting with those who may be sick.