Civil rights groups counting on accurate 2020 census
2015 is a critical year for field-testing that will inform the design selection for the next census.
by Freddie Allen - NNPA News Service | 12/26/2014, 12:41 p.m.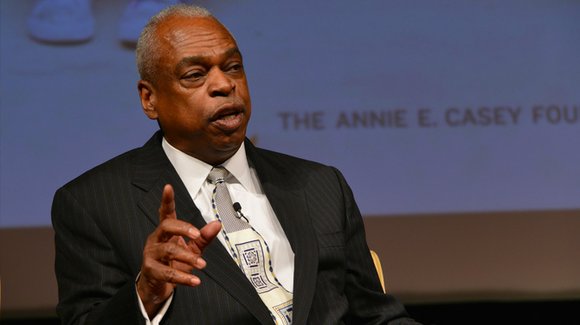 2015 is a critical year for field-testing that will inform the design selection for the next census.
by Freddie Allen
NNPA News Service
WASHINGTON – The 2020 census is still more than five years away, but as the United States Census Bureau prepares for the crucial count of American households, civil rights groups are weighing in and offering recommendations to improve the accuracy of the process.
Wade Henderson, the president and CEO of the Leadership Conference on Civil and Human Rights, a coalition of more than 200 civil rights groups, said that the 2020 census may seem distant, but the census bureau is in the process of making critical decisions about the design, methodology and content of the census that will have a dramatic impact on the accuracy of the count in minority communities.
"The census is the most powerful tool that diverse communities have to secure equal access to the benefits of American life," said Henderson. "If your community needs a bus stop, hospital bed, polling place, or school, or wants to adequately represented at all levels of government, it will be at a severe disadvantage if it wasn't accurately counted by the census."
Henderson added: "Given how much is at stake for our communities, the Census Bureau must get it right."
The Leadership Conference recently released a report titled, "Race and Ethnicity in the 2020 Census: Improving Data to Capture a Multiethnic America." It traced key laws and policies that relied on race and ethnicity to establish violations and address discriminatory practices.
The report discussed the Census Bureau's research and testing programs, how race and ethnicity data are used to protect civil rights and the strengths and weaknesses of the bureau's current data collection efforts.
Terri Ann Lowenthal, author of the report and a consultant to the Leadership Conference, said that race and ethnicity data are essential, irreplaceable tools for administering anti-discrimination laws across all institutional sectors.
"Ensuring equality in access to education, employment, public contracting, housing and healthcare and ending disparities in the criminal justice system depends substantially on census data," said Lowenthal.
Lowenthal noted that the Census Bureau does not capture detailed national origin data for Blacks or Whites.
Lowenthal also said that civil rights experts often point to a lack of comparability between census data and data collected by other federal agencies, including the Education Department and the Labor Department, which makes evaluating trends much harder. The researcher added that race and ethnicity data for people who are currently incarcerated is often inaccurate and incomplete.
"Census data are central to understanding disparities in the criminal justice system, helping policymakers, law enforcement agencies, community leaders, and advocates devise remedies aimed at restoring equitable treatment and fostering constructive outcomes," stated the report. "While criminal justice laws in the United States are neutral on their face, both enforcement and outcomes of many laws are substantially biased against certain race and ethnicity groups."
Prison gerrymandering is just one of those practices that disproportionately affects Blacks.
"Prison gerrymandering occurs when states and localities draw representational districts that incorporate a significant percentage of people who are incarcerated and cannot vote, a circumstance stemming from the Census Bureau's policy of counting all people at their "usual place of residence" on Census Day (April 1 of a decennial census year)," the report explained. "For example, prisons in rural areas of a state often house disproportionate numbers of inmates from far-away urban communities, resulting in some districts with far fewer eligible voters and undermining the principle of one-person, one-vote embodied in the U.S. Constitution."