Health care management top credential goes to UTHSC's Brown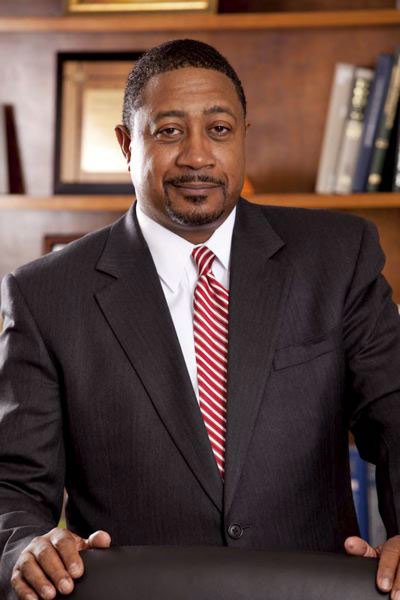 The chief administrative officer for the Health Science Center campus, Brown provides leadership in areas of human resources, facilities and maintenance. In addition, he oversees all capital construction, architectural support services and the office of physical resources, which manages campus space and infrastructure needs.
Dr. Brown began his career with the university 12 years ago in the Office of the General Counsel. From there, he became the director of Affirmative Action. He has also served as the director of Employee Relations and the executive director for the Center for Health Disparities.
He holds a Bachelor's of Administration degree in psychology and criminal justice from the University of Memphis. He attended the Cecil C. Humphreys School of Law at the University of Memphis and received his JD in 1995. In August 2001, he received a master's in public administration from the University of Memphis.
Dr. Brown is a member of Phi Kappa Phi, the national public administration honor society. He earned his PhD in health policy at UTHSC in 2007. He was recognized by the UTHSC faculty senate as the administrator of the year for 2006-07. Also, in 2007 he received the Imhotep award in recognition of outstanding dedication and service to the students of the UT Health Science Center.